​WELCOME
Welcome to our online training site. This site was designed to make STAR® training available to the community. Take a moment to look through our online courses. If you are interested in attending an in-person training, please visit www.star.ngo to request a workshop.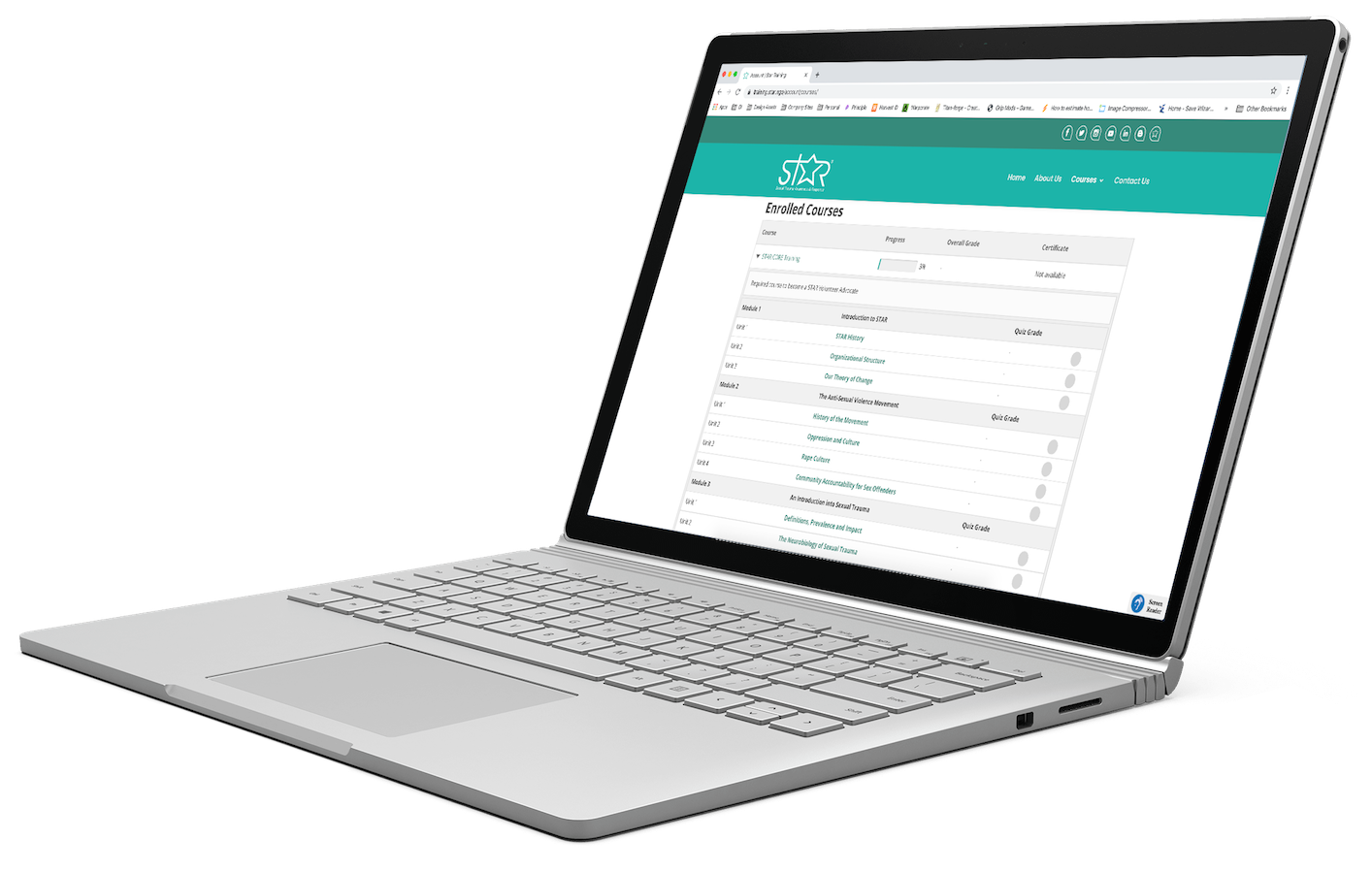 For
Advocates

For
Educators

For
Mental Health Professionals
Contact us for more information.
[powr-form-builder id=star-contact]